Rotech Dealers
Rotech are a truly international service provider and have developed a trusted presence in more than 60 countries around the globe.
Rotech are very proud to work along side our extensive international dealer network.
Our International Dealer Network
Benelux & France - Rycobelgroup
Germany - Thielmann - The Container Company
Russia - Polus Analyt Pribor
Brazil - dpUNION Instrumenta ção Analítica e Científica
South America (ex Brazil) - CIC INTERNATIONAL ANALYTIC
Spain - Control y Suministros, S.L.
Japan - The East Asiatic Company (Japan) Ltd.
South Africa - PMT Process Management Technology
Bryanston
2021
South Africa
Australia - Brewtique
Brookvale
NSW 2100
Australia
North America - Profamo Inc.
If you have a keg filling line, the Rotech Keg is an essential tool for:
Routine Quality checking and assurance — e.g., for ISO 9002 and responsibilities under HACCP
Cost saving — more throughput, reduced energy and utilities consumption
Engineering fault finding — check settings; trace faults in minutes, verify corrections
Commissioning new plant — save hours of setting-up time, eliminate guess-work, show performance
Problem solving — pinpoint any washing, disinfection, filling, problem; apply and verify solutions
Improved in-keg hygiene — monitor disinfection quality; replace guesswork with certainty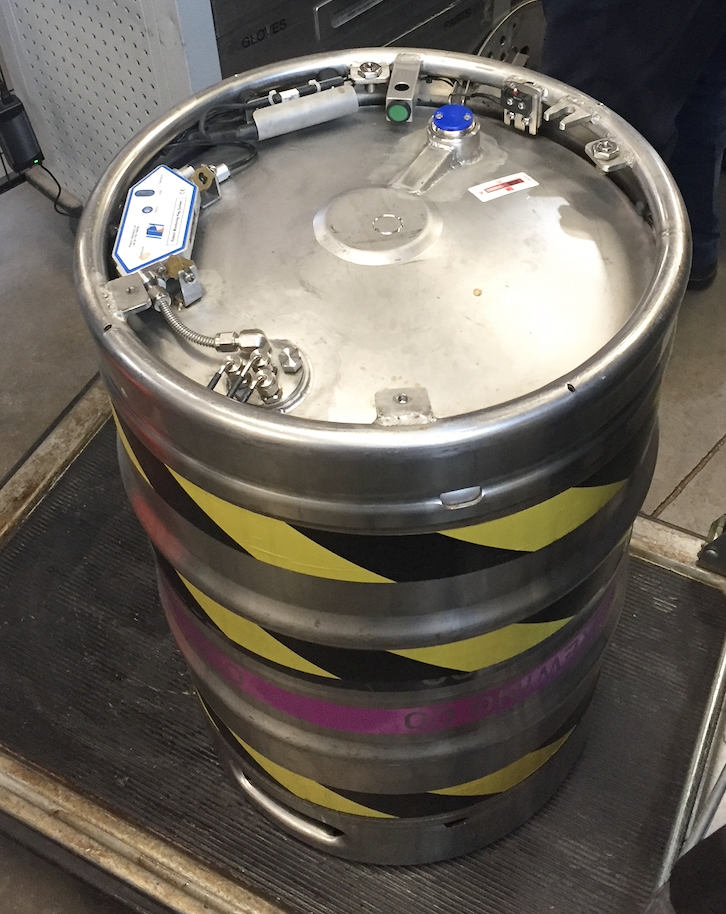 Keg Filling Line Monitoring
Rotech (Swindon) Ltd.
10-11 Blackworth Industrial Park, Highworth, Swindon, GB. SN6 7NA
Tel: +44 1793 764700
Fax: +44 1793 764554
Rotech (Swindon) Ltd.
10-11 Blackworth Industrial Park, Highworth, Swindon. SN6 7NA
Tel: +44 1793 764700
Fax: +44 1793 764554
Email:
[email protected]