Rotech
Keg Line Monitoring System
Have you got a keg cleaning/filling line ?
Rotech's Keg Line Monitoring is a 'Must Have' essential tool. A world leader in electronic keg systems, Rotech offer by far the easiest use on the line and the most user-friendly and advanced software.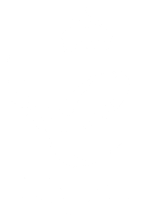 The Queen's Awards for Enterprise: International Trade 2019 winner
・ User-centred design and software
・ Developed by Rotech in response to Brewery demands
・ Shows exactly what is happening inside the keg
・ In regular brewery use in over 60 countries
・ Setting the de facto standard for keg line monitoring
How Do Rotech Monitor?
The Key is to know exactly what is happening inside your kegs during washing, disinfection and fill. This is the only place it matters, and if you don't know, you are literally flying blind.
No MIS/SCADA can go inside the keg. Outside measurements cannot hope to tell if wash liquors are pooling, if disinfection steam is saturated in the keg, what the dynamic counter-pressure is during fill, how much fobbing (frothing) there is — and why; nor many other crucial in-keg parameters.
But this information is essential for routine assurance of hygiene and for fast, quiet, gas-balanced fills — also for pinpointing faults, eliminating process delays and improving energy efficiency.

Pouring the perfect pint – everytime, means you need to monitor both your keg and the contents.
Rotech is a world leader in electronic keg systems. We offer unique features that are by far the easiest use on the line, together with the most user friendly and advanced software.
Rotech are proud to work with the following brands and companies…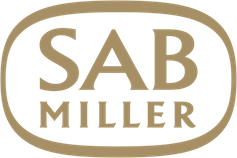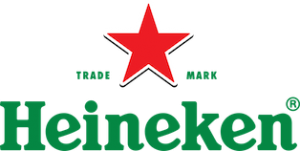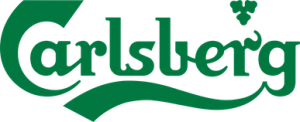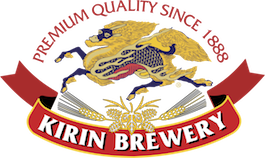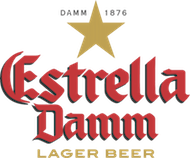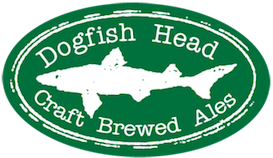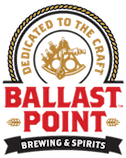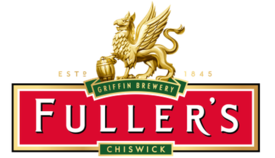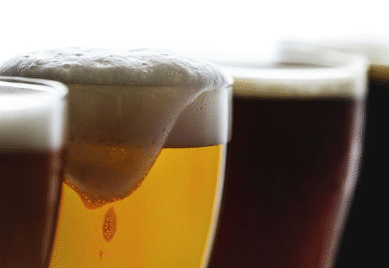 Good Keg data
Rotech has specialised in keg and racker monitoring since 1988. We have seen just about every problem there is in keg cleaning and filling. We have thousands of records, good and bad, from virtually every type and size of keg and filling line, from all over the world.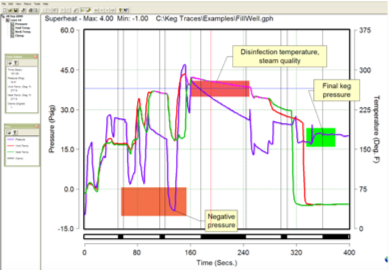 Easy-to-read Results
See exactly what is happening inside your kegs — during every stage of washing, disinfection, gassing and filling. Replace guesswork with instrumented certainty. See how to improve operations and reduce costs. Make changes with confidence; and verify in minutes.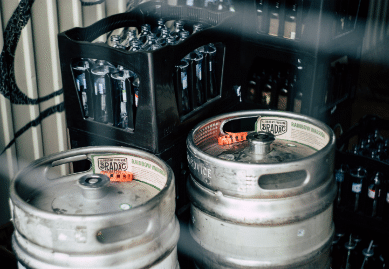 Clear and Confident Action
Rotech has been acutely aware of the issues, and continues to respond by producing and updating a unique Keg Monitoring System that is the fastest and most cost-effective tool for line monitoring and improvement available to Packaging and Quality Control Managers, as well as the fastest ROI for the Finance Director when the results are used.
Send a Message
This contact form below will email us directly.
In trying to avoid spam emails, we use reCaptcha (v3) to minimise the number of non-authentic and inappropriate emails.
For the purposes of GDPR, by pressing Submit, you consent to having this website store your submitted information so we can respond to your enquiry.
Frequently Asked Questions
Why monitor?
Do you know what is happening inside your keg on each head of your filler?
For example:
Are you using excessive detergent for rinses?
Are there unintentional pools in the keg during washing?
Are you using more energy than you need?
If you steam disinfect — is your steam saturated, and is your disinfection cycle adequate?
Have you got filling, frothing/fobbing, or gas balance problems with the beer?
Are there unnecessary delays that could be reduced to fill more kegs per hour?
These are just some of the issues vital for fast, efficient, and hygienic operation of the line.
How do you use it ?
Put the keg through the line as normal, including filling. It logs every cycle, every head.
Recover from the outfeed/decant; send run information to the PC when you are ready.
View and analyse results with powerful
user-friendly software.
The Rotech Keg will tell you everything about your keg filling line — including its energy efficiency, whether it is properly sanitising kegs, if your utilities consumption is excessive, if and why you have filling problems, how to increase your throughput without risk to quality, and generally how closely performance matches program targets. It is an indispensable tool for tracking down engineering problems, persistent or intermittent.
Is there much fobbing (frothing) ?
Fob/froth means loss of gas, filling difficulties, and loss of taste and poor presentation when the beer is served to the customer.
Is the meter working ?
If you are over-filling your kegs, in addition to giving away 'free' beer, the top pressure at the end of fill is not in control and could be almost anything — this will affect the gas balance in the beer and the taste and presentation when it is dispensed.
What are fill times? Is the fill profile control working?
The Rotech Keg, with its unique level sensor, continuously reads actual liquid contents, and instantaneous rates of filling or emptying. Use these data to check the fill profile, follow cycles of slow-fast-slow fills, measure intermediate and final fill times.
"With the Rotech Keg it's really easy to verify proper operation."
"Fifty percent of our business is draft. Although we have a robust keg cleaning and filling plant, I was never satisfied with our 'window keg'. The kegging process moves too quickly to really understand what's happening in the barrels. With the Rotech Keg it's really easy to verify proper operation.
Thirty minutes after the Rotech Keg arrived we found a problem with an air purge and steam pressure. I don't think anybody serious about draft beer quality can afford not to have one."
Daniel Carey, Brewmaster, New Glarus Brewing Company
"We found the Rotech keg to be an invaluable tool..."
"We found the Rotech keg to be an invaluable tool to evaluate steam quality. This allowed us to optimize line efficiency and still feel comfortable with sanitation."
Steve Chamberlain, Sierra Nevada Brewing Co